I felt on top of the world…Until!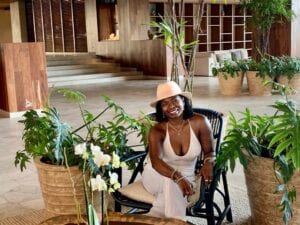 This Picture was taken in January  2020 right before the pandemic caused me to pause and pivot into uncertainty.
Ten months ago I was feeling like a boss. I was in Mexico at the amazing Atelier Hotel celebrating my 50th birthday and feeling better than ever. I had just successfully launched my business, Atha Jiva Mindful Therapy and Wellness, and I was celebrating these milestones with some of my favorite people on my planet. Looking back I wish I could have bottled the feeling but I think this picture captures it very well. I felt on top of the world and then Covid hit.
The world wasn't ready for a pandemic and neither was I
Janet's Journal April 2020
A self proclaimed Optimist
I generate energy by reversing gravity
My crown to the ground or
Outsourcing clarity
My spine straight and head held high watching the clouds passing by
These last few weeks Covid has turned the world upside down
The shift in gravity has
Set my Butterflies Stirring
Restless
Up at 4am the morning
Mourning
Empathically
Yearning
For a stable place to land
In early March I had to pause my Mindful Yoga Saturday Morning group classes at Mackenzie Hall half way through our 8 week session.
On March 20th, only days after I facilitated the 4th session of Mindfulness Based Wellness Resistance to Correctional Officers at South West Detention Center, there was a confirmed  Covid case and the program was put on hold.
While establishing my Mindful Therapy practice Covid hit, and I had to close the doors to my private practice. Seeing clients in person was no longer an option.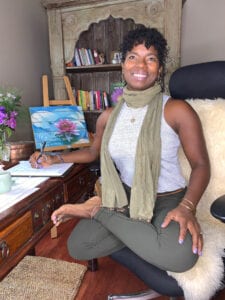 I had to pause and pivot to a better place
Starting a business from scratch is difficult in the best of times. Growing a business during a global pandemic was nothing like anything I had imagined. The world had turned on its head. I had to pause, put my oxygen mask on, sink deeper into my practice in order to pivot to a better place. Stabilize and shift.
In the beginning I was apprehensive about taking my practice online. I am more of a cosmic chick than a cyber girl, I prefer face to face real-time interaction. Nevertheless, I had to step out of my comfort zone, and into un-chartered territory. I got familiar with Zoom and continued my Mindful Zoom Saturday Morning Yoga Group classes online. Although I was concerned about the effectiveness of sharing yoga classes online, my participants stated that they appreciated the benefits of their yoga practice especially in isolation.
I was able to complete my Mindful Based Wellness and Resilience Program (for Correctional Officers) online with positive feedback.
I then shifted my Atha Jiva Mindful Therapy sessions to cyberspace. The overwhelming response from my clients is that they appreciate the convenience of virtual sessions. Many are very tech savvy and stated that they are more comfortable with online Mindful Therapy sessions as opposed to face to face sessions.
Growing and gaining momentum in spite of Covid
As a therapist I was concerned that virtual sessions would feel impersonal and less authentic. On the contrary, I have found that establishing rapport and developing a supportive space is indeed possible through virtual communication. It requires leaning even more into my abilities to connect, maintain presence, active listening,  skills and become fully aware during our sessions
Most recently I made another shift and started seeing clients in an office (with a mask) at a new location.  I presently accepting new clients at the Holistic Chiropractic And Wellness Centre  where I enjoy working with other like minded Holistic Health Care Practitioners.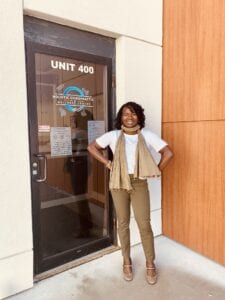 There's no Manual
When it comes to being a boss of your own business
Every difficult decision falls on you
Shifting is scary but at times necessary
Covid has shown me that in business as in life it is important to pause, take a deep breath, and pivot to a better place
Janet HQ