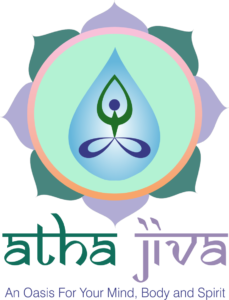 As your Yoga Therapist And Mindful Based Wellness Coach I would like to help you establish the mindset and practice the behaviors that will help you attain your goals and unfold into your Best Self!!
Atha Jiva is my dream of sharing the transformational ancient techniques and principles of Yoga, Yoga Therapy, Mindfulness, Meditation and Watsu, combined with the researched clinical practices of Cognitive Behavioral Therapy (CBT), Mindfulness-Based Cognitive Therapy (MBCT), and Wellness Coaching to help my clients connect with their most fulfilled lives!
Atha Jiva is a mindset.
Atha Jiva is a commitment.
A commitment to go on a journey.
A journey not to find yourself but towards knowing Yourself.
A journey of compassionate uncovering, experiencing, accepting, releasing and expressing who
you really and truly are.
Atha Jiva is a journey that requires a mindset shift. A shift to The present, The Now, and a
Commitment to come fully alive in the moment to initiate the key that will set you on your own
individual path to
Your most
Fulfilled
Life
What you are seeking is not outside of yourself...it is already in you!