I believe everybody should have a daily Personalized Mindful Yoga And Meditation Practice. Private Yoga Sessions are an excellent option if you are:
New to Yoga
An Experienced Practitioner wanting to deepen your Personal Practice
Rehabilitating from a health condition or injury.
During your private session we will discuss your goals and key areas of focus which can but not limited to:
Learning the fundamentals of breath-work to help manage stress and anxiety
Develop strength and ease in attempting challenging yoga poses
Deepen your Yoga and Meditative practice. 
Yoga is most beneficial when it is customized to suit your needs. A daily home practice allows you to develop at your own pace.  Moreover, you will develop a routine of self-care which will help you to establish new patterns of behavior, increasing clarity of mind, and supporting your overall well-being.
A daily home practice caters to your physical, mental, behavioral emotional, and spiritual needs.  You will be given written illustrations with instructions for movement of body and breath to practice at home.
A daily Personal Practice can begin with as little as 10 minutes and can grow and develop according to your needs and situation.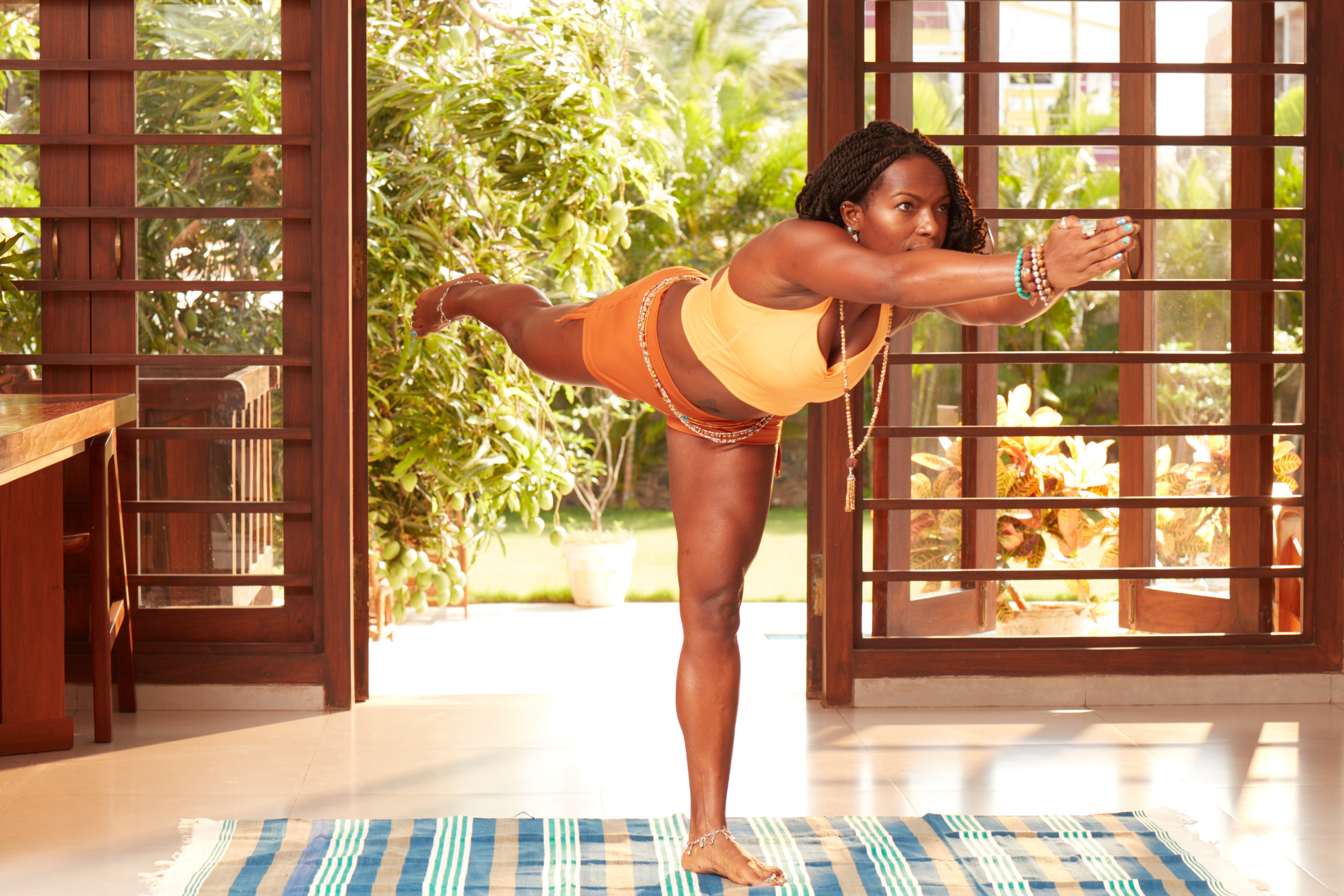 Yoga was and is intended for Therapeutic applications and benefits. 
In group Yoga classes all the participants for the most part perform the same movements. Whereas Yoga Therapy adapts the therapeutic techniques of Yoga to the individual in a way that addresses specific health concerns and needs.
Who Can Benefit From Yoga Therapy?
Yoga Therapy alleviates many forms of acute symptoms and chronic diseases by reducing symptoms.  It also helps to cultivate strategies to manage them. Furthermore, Yoga Therapy has been proven to be effective in treating the following conditions:
Allergies
Anxiety
Arthritis
Asthma
Attention Deficit Hyperactivity Disorder
Autoimmune Disorders
Back Pain
Cancer – in terms of quality of life
Carpal tunnel syndrome
Chronic Pain
Constipation
Coronary artery disease
Depression
Diabetes
Eating disorders
Epilepsy
Gastrointestinal disorders
Hypertension
Sleep Hygiene
Stress Management
Intake (Initial Consultation):
The initial intake inquires and assesses a student's health history, as well as current treatments and medications.  It also takes into consideration current physical, mental, and emotional condition, and finally the student's health and wellness goals.
Yoga Practice:
I design and teach you a personal practice that is tailored to suit your specific needs, capabilities, goals, and life circumstances.
Take Home:
I will provide you with a sheet containing illustrated diagrams of your personal practice to be done at home.
Follow-Up Sessions:
I encourage you to share any questions, concerns, as well as feedback from your practice.  This will be used to adjust, adapt and modify your practice accordingly in follow up sessions.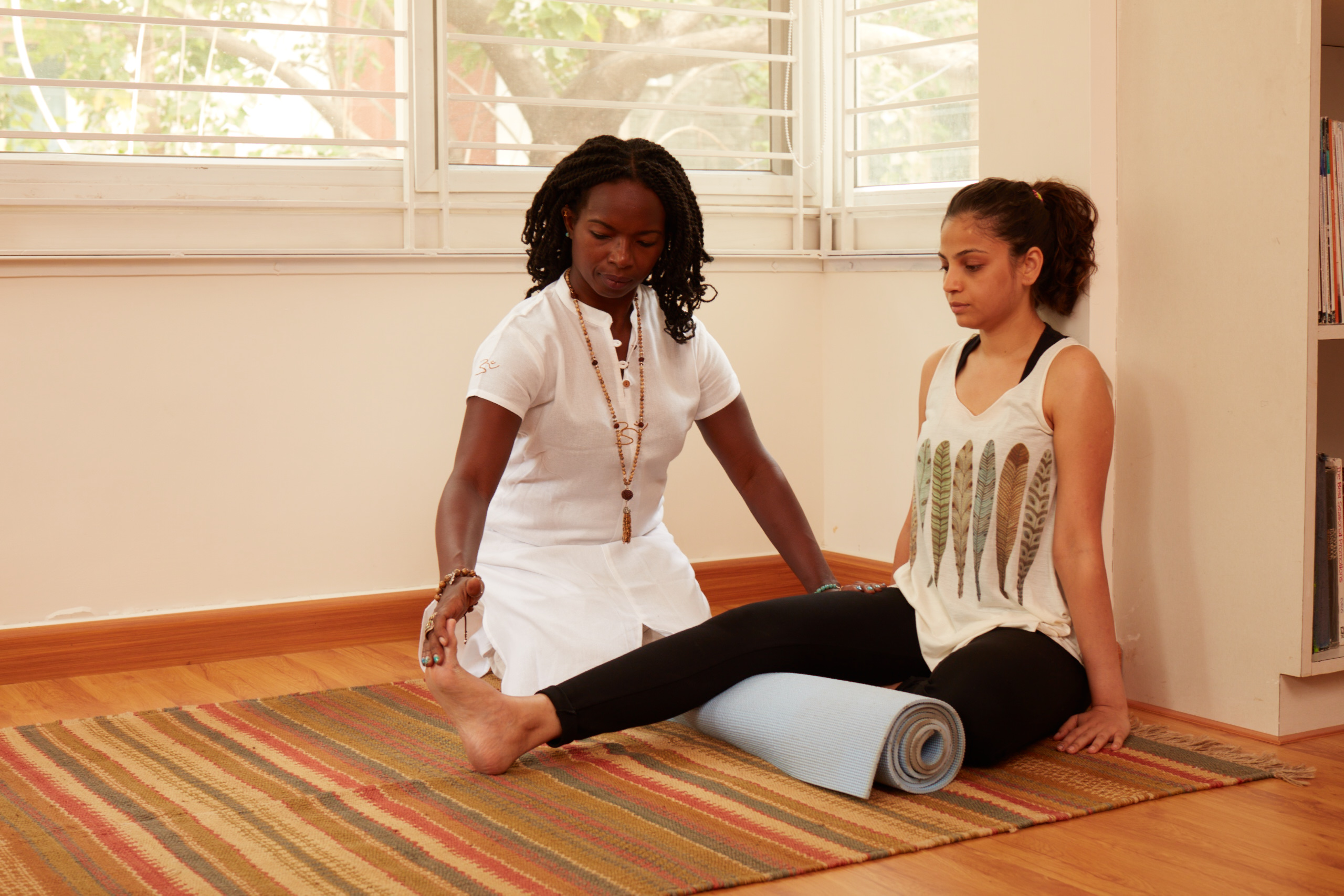 Wellness Coaching is a process for achieving lasting personal change.
I work collaboratively with my clients to create a vision of their best self. We do this by working together to establish personal and professional goals and create an individualized practice plan that helps to foster new habits. Lastly, we develop the mindset and practice the behaviors that supports the best vision you have of yourself.
As your Wellness Coach I would like to engage you in a relationship based on trust, confidentiality, and open communication. We will integrate the insights, tools and techniques I have learned from Yoga Therapy, Mindfulness, Meditation, Counselling Theory, and Watsu.
The process will be an integrated approach linking Mind, Body, and Spirit, as well as scientific proven methods to wellness.  
The Modalities or Practices of Atha Jiva are a complementary system of health, not an alternative one. They support and work in conjunction with your normal medical treatments. I strongly encourage you you to continue your personal health routine as suggested by your doctor or medical professional.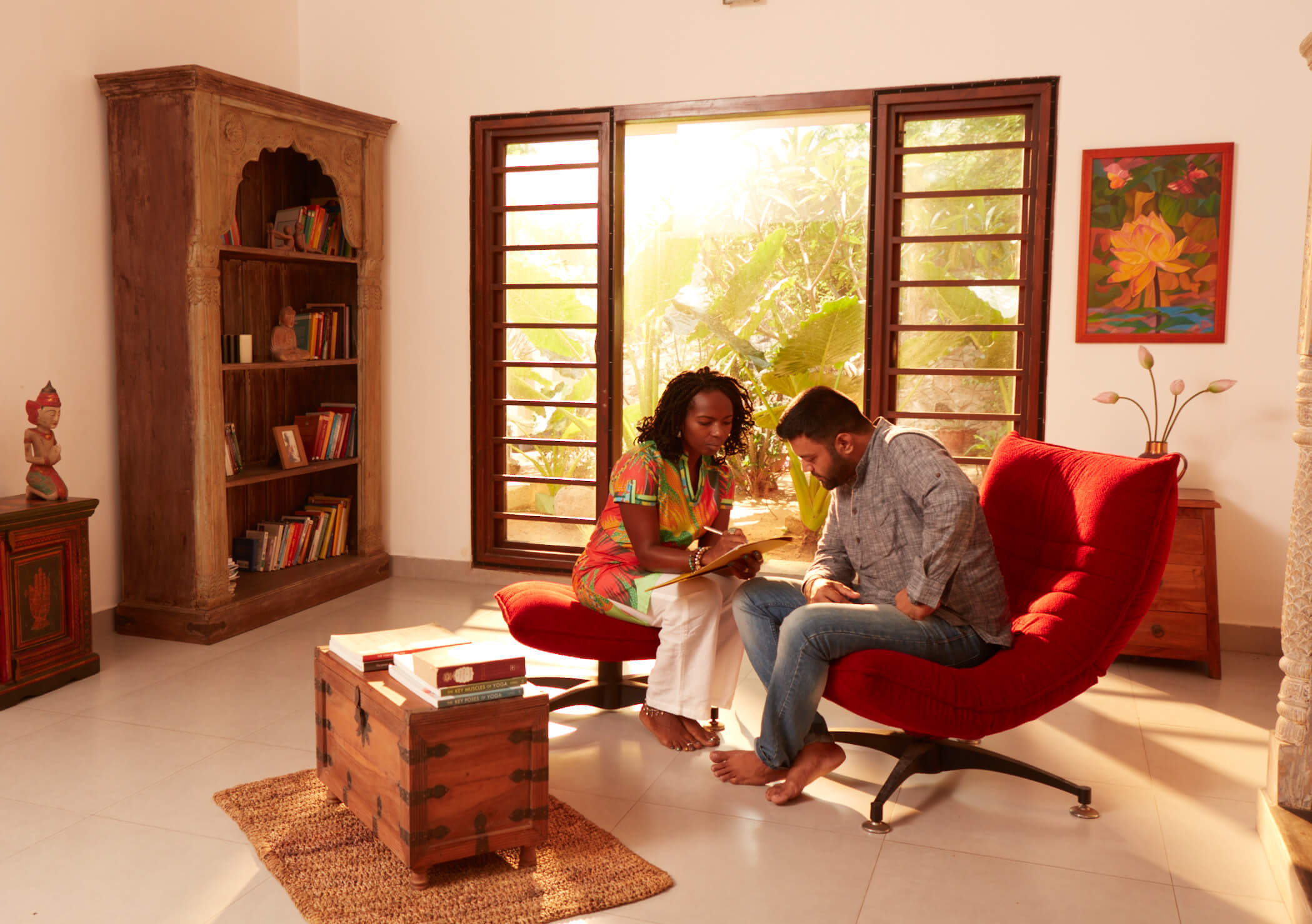 Mindfulness-Based Cognitive Therapy (MBCT) combines the many therapeutic benefits of Cognitive Therapy with meditative practices and attitudes based in the cultivation of mindfulness. This work was developed by Zindel Segal, Mark Williams and John Teasdale, based on Jon Kabat-Zinn's Mindfulness Stress Reduction program.
MBCT is an evidenced-based Group Therapy for preventing depressive relapse. It also has been found to reduce acute depression, anxiety, and stress. Research has demonstrated that MBCT is as effective as antidepressants in preventing depressive relapse or recurrence (Kuyken, 2015)
During my undergraduate studies I gravitated towards Cognitive Behavioral Theory. Later in private practice I intuitively integrated Cognitive Behavioral Therapy techniques with Yoga philosophy as well as bodywork techniques. My interest in integrating psychotherapy methods with mind and body practices continued with my study in Mindfulness-Based Cognitive Therapy (MBCT) with the Toronto Center for Mindfulness Studies.
The participants will learn to become more aware of the modes of the mind that often signal mood shifts while simultaneously learning to develop a new relationship to them. MBCT sessions are group sessions where we meet together for 8 weeks once a week for 2 hour sessions with me as your facilitator.
Watsu is a form of warm water therapy that has its roots in Shiatsu Massage. It is an aquatic bodywork practice used for deep relaxation and passive aquatic therapy. Watsu sessions are One on One sessions in which I, your Watsu Practitioner gently float you through 98F warm water using stretching and mobilization techniques based on your individual needs.
Floating the body in warm water promotes a deep state of relaxation. When combined with the benefits of massage this has huge potential for relieving stress, pain management, as well as healing from emotional or physical trauma.
I heard about Watsu a few years before I had my first Watsu 'experience". Nothing I had been told about Watsu could have prepared me for the magical experience.
From the perspective of a Yoga Teacher and Yoga Therapist I immediately realized the benefits of Watsu for my students: deepening their breathwork practice and helping to silence the mind. The practice of presence and the opportunity to release deeply held tension and even trauma, both physical and emotional, while being pleasantly supported as you float in 98F warm water.